By now everyone knows that Windows 8 is much different than previous versions of Windows. But if you go to the store the salesperson will likely assure you, "It's really not a big deal. You will get used to it."
No. It is a big deal. You very well may never get used to this inferior version, nor should you have to.
I adamantly support buying computers from local businesses. I will tell you why and also how to avoid the poorly designed Windows 8.
The first thing I don't like about Windows 8 is the psychotic user interface, and its split personality. Because they wanted to promote Microsoft Surface, (their iPad competitor), they forced Windows 8 to use Surface's user interface, Metro.
The problem is that all of your business applications that you know from previous versions of Windows, will still run in the standard desktop. So the desktop is still there. It has to be there or your business apps wouldn't work. Therefore, what exactly is the added value of the Microsoft Surface? I can't tell you the exact value, but I think it's pretty darn close to zero.
So, Microsoft has created this split personality user interface. The new stuff is there, but we need to use the original desktop to actually get work done. Ill-advisedly, Microsoft has crippled our good old desktop.
                                Buying refurbished saves a little bit of cash, but that's not the point. The objective is to get a good brand name PC running a "real" version Windows 7 Professional 64 bit.                                                   
The most obvious problem is that the start menu is gone. Suppose you want to launch Outlook, or Word, or your special business oriented app? Better create an icon on the screen, or pin it to the taskbar. Fortunately, there are some third party add-ons which return the start menu to the desktop (for instance Start8 http://www.stardock.com/products/start8/ and classic shell http://www.classicshell.net/). But my point is that you shouldn't need to add it back.
You have paid for the latest version of this software to improve your business productivity, not to decrease your productivity. Also, if removing the start menu is such a great idea, then why has microsoft brought it back in Windows 10?
Another problem with the Windows 8 is the redesigned Control Panel. Microsoft 8 has a different way of setting preferences through Microsoft Surface. They've moved some of the preferences to the new method, but many still rely on the old Control Panel. So, where do you find the Control Panel for the particular thing you are looking for? I don't know – google it.
There's more, but I will stop diss'ing Windows 8. Unless someone is paying you to solve Microsoft's problems, then you should have figured out that your best business choice is simply to stick with Windows 7…until Windows 10 arrives. But when you go to the store, you probably see all Windows 8 PCs. What do you do?
The first thing to do is ask for a Windows 7 machine. Surprise! Many stores actually have some. Maybe they make more money from Windows 8, so they don't promote the older computers.
I don't know why they hide the Windows 7 machines. But I know that last week, I sent a client back to the store to return an unopened Windows 8 laptop and suddenly the retailer found a Windows 7 laptop for her. If the alternative is losing the sale, then the salespeople might sell you what you need.
The next best alternative is to buy a refurbished PC which is running Windows 7. Buying refurbished for business makes many people nervous, so here are some tips. When buying refurbished PCs, I only buy Dell, Lenovo or HP.
The PC must have a quad core CPU and at least 4GB of DDR3 memory. And it must be preloaded with Windows 7 Pro 64 bit. Always do a memtest (http://www.memtest.org) and check the hard drive's self-monitoring, analysis and reporting technology (S.M.A.R.T.) data for errors using your favourite hard drive testing tool, (e.g. http://www.hdtune.com/).
Sourcing refurbished PCs should not be a problem. I have an excellent local source and several good online sources. Buying refurbished saves a little bit of cash, but that's not the point. The objective is to get a good brand name PC running a "real" version Windows 7 Professional 64 bit.
The final option for procuring a Windows 7 PC is downgrading. You can order a new PC from Dell with Windows 7 Pro preinstalled. But what you have actually been sold is a Windows 8 Professional license DOWNGRADED to Windows 7 Professional.
In theory, every copy of Windows 8 Professional has the option of downgrading to Windows 7 Professional. In practice, the process is difficult and time consuming. So Dell adds value and saves you time by pre-downgrading the machine to Windows 7: that's a good thing.
The catch is that you don't actually own a copy of Windows 7. So, if you need to reinstall Windows 7 for any reason, you might be in trouble because you won't have a Windows 7 product key. Many people forget to make a re-install USB flash drive until the hard drive has failed, but then it is too late.
If you have read all the way to the bottom then congratulate yourself! Your reward is the ability to enhance your business by avoiding Windows 8.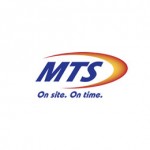 Andrew Howlett is owner and manager of Mobile Technology Services, which provides on-site computer and network service in the Owen Sound area.